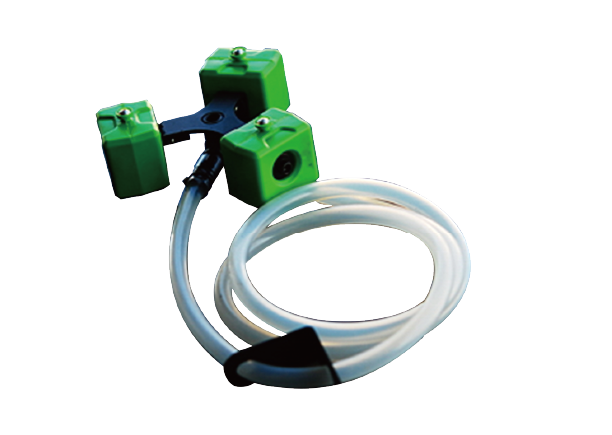 Accessories
Floating Oil Skimmers (Belt Skimmers)
The patented floating Skimmer can automatically adjust the height according to the water level.
It is small size and includes a patented anti-twisting device. It can maintain balance and float on the water surface and can also operate normally at low liquid levels, the lowest operation of the height is 5 cm and the diameter of the floating Skimmer is 18 cm.
A set of silicone tubing for floating Skimmer which the material has high tensile strength, good resilience, high and low temperature resistance, and strong performance. It will not be deformed under high temperature and will not produce decomposed harmful substances. The pipeline is not easy to age and high-quality silicone tube.

Suit for low fluid level 5cm