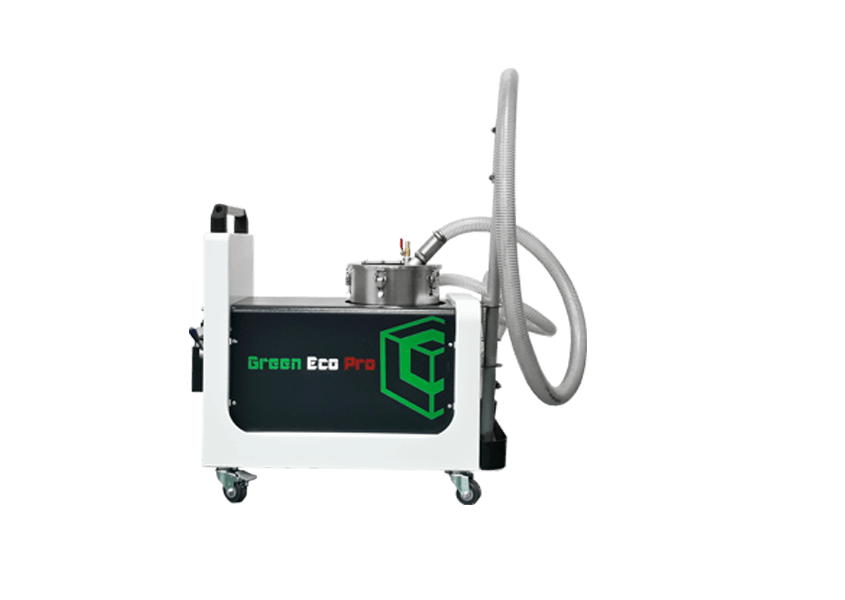 Chip Vacuum Removal System
Chip Vacuum Removal-FC Series
The impact of the chip not being removed and cleaned in time: The chip conveyor will take away the chips when the cutting fluid is processed, but some of the uncarried waste debris will be left at the bottom of the water tank, which will generate anaerobic bacteria 、cause the release of odor 、 the acidification of the cutting fluid and the drop of Ph value make the cutting fluid deteriorate; it also reduces the effective volume of the water tank, resulting in insufficient water supply.
The FC series chip vacuum machine uses the principle of negative pressure vacuum in exchange for a large suction volume, and then achieves continuous filtration to intercept impurities and suspended particles. Whether it is all oily cutting fluid or water-based cutting fluid, it can intercept iron filings, aluminum mud, aluminum filings , Copper powder, aluminum powder, tungsten steel powder, stone mill... etc. And there is no cost of consumables. It can save the time and labor cost of the clean water tank. It is a high CP value chip suction machine.
Widely used in lathes, milling machines, grinders, drilling machines, CNC, boring machines, planers, sawing machines, broaching machines and other machine tools to effectively remove impurities in the water tank.
Continuous processing/non-batch processing/no need to worry about running out of water in the tank

No need to use electric/pneumatic pump/high safety

No downtime/increased capacity

Dehydrate/reduce water content

No consumables/stainless steel filter basket can be cleaned

Save cutting fluid consumption

Increase the effective volume of the water tank

Increase production utilization rate
Promote Volume of Water Tank
Empty space promotes 40% efficiently

Reduce manual work
Lower 15% of the cost, Increase Value of output

No consumable
Cost down & Use more earn more
CNC Machine No need to Stop
Promote productivity 50%, get High efficacy target
Specification
Model

FC180

FC180 Plus

FC380

Unit

Dimension
810*370*730
810*370*750
990*430*750
mm
Net Weight
56
63
71
kg
Filter Tank capacity
7
17
17
L
Air pressure
5
5
5
bar
Maximum Air consumption
1200
1200
2400
l/min
Maximum Negative pressure
55
55
69
kg/m3
Fluid volume
180
180
380
l/min
Filter Precision
380
μm
Suggest air supply caliber
3/8
3/8
1/2
inch
*If purchase the filter basket, 180μm or 380μm of filter basket can be optional.