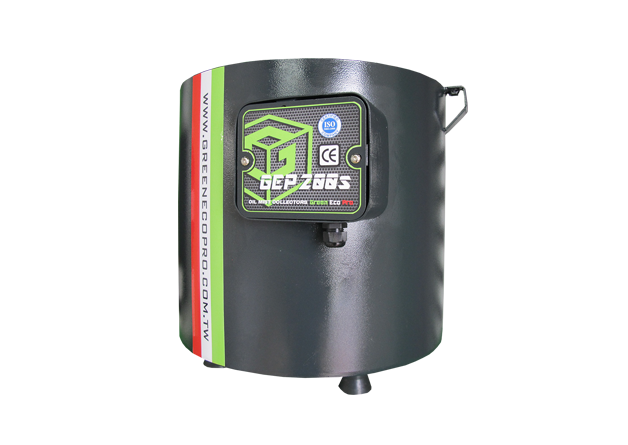 Oil Mist Collectors
Oil Mist Collectors-Economically efficient S series
Oil mist recovery machine for oily cutting fluid and water-based cutting fluid. The GEP series adopts vortex impeller, upright design, high-precision filter material, which effectively solves the problems of atomization and oil fume; the optional filter tube can effectively intercept oil fume and mist up to 1μm.
Due to the special design of the vortex impeller, the atomized cutting fluid is effectively recovered to save the loss of cutting fluid.
The vertical design is designed to draw air first and then filter, so the wind is relatively large, while the horizontal type has three layers of filtration, so that the wind is relatively weak when the motor is exhausted; in terms of the vibration rate, the vertical vibration is relative to the horizontal, the low vibration of the built-in type makes CNC machining more accurate.
Therefore, the vertical design of the GEP series creates large air volume, low vibration, high interception of oil mist return to flow, and professional processing and recycling of CNC lathes, milling machines and other machine tools due to processing time The generated oil fume, oil gas, oil mist and fine suspended particles and other waste oil fume can effectively reach the standard value range of PM2.5.
Imported mechanical aesthetic design, high-performance models on the market

Low vibration, quiet, does not affect processing accuracy

Original two-dimensional turbine blade and CE certification

A full range of oil mist collector machines, using IE3 ultra-high-performance

motors, saving electricity, reducing carbon emissions, and high performance

Install IE3 Ultra-highly efficient motor
Energy-saving, reduced carbon emission, high performance

Integrated Mechanical Design
Vertical design, extend life of motor

High Efficacy Filter
Recycle Oil and Mist 99%, Filter net block 5μm particulate matter effectively

Specification
| MODEL | GEP-200S | Unit |
| --- | --- | --- |
| Power | 1/2hp 0.4kw | hp/kw (IE3) |
| Air Volume | 16.5/18 | m3/min (50hz/60hz) |
| Wind Speed | 19 | M/s |
| Voltage | 220/380 | V |
| Current | 1.7/1.18 | A |
| Frequency | 50/60 | Hz |
| Rotating Speed | 2860/3440 | R.P.M. |
| Noises Noises | 65 | dB |
| Weight | 26/57 | Kg/lb |
| LED Board | - | |
| Mist Inlet | 150/6 | mm/inch |
| Machines Fully Cover Volume | 1~4 | m3 |
| Dimension | Ø385*340 | mm |