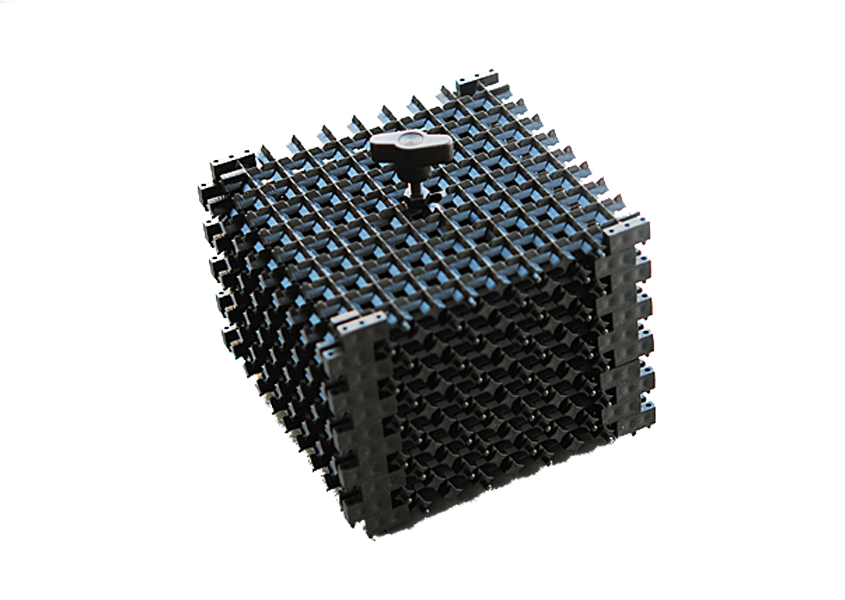 Accessories
S.T.P.M module

The S.T.P.M module is the standard accessory of Green Eco Pro Ultra's full range of oil-water separators.
The patented design STPM is made of non-lipophilic materials, integrated injection molding, and special star-shaped design. It increases the surface area and enables oil molecules to hit the surface at high speed.
Physically continuous and rapid separation, accelerates the sedimentation of suspended solids and does not change the concentration of cutting fluid that can effectively remove and separate the main pollutants generated during machine tool processing, oil leakage, slick oil, and prevent anaerobic bacteria from breeding and cutting Liquid acidification, corruption, unstable PH value, improve bad smell.
STPM contains special non-lipophilic substances. When cleaning, you must be careful not to use detergents and please use water and air guns to clean. If you use chemical detergents, it will damage the STPM module and affect the performance of oil-water separation. Do not use water temperature Over 90 degrees; after cleaning, put it back into the machine with the screw facing up.